Fitness exercises for seniors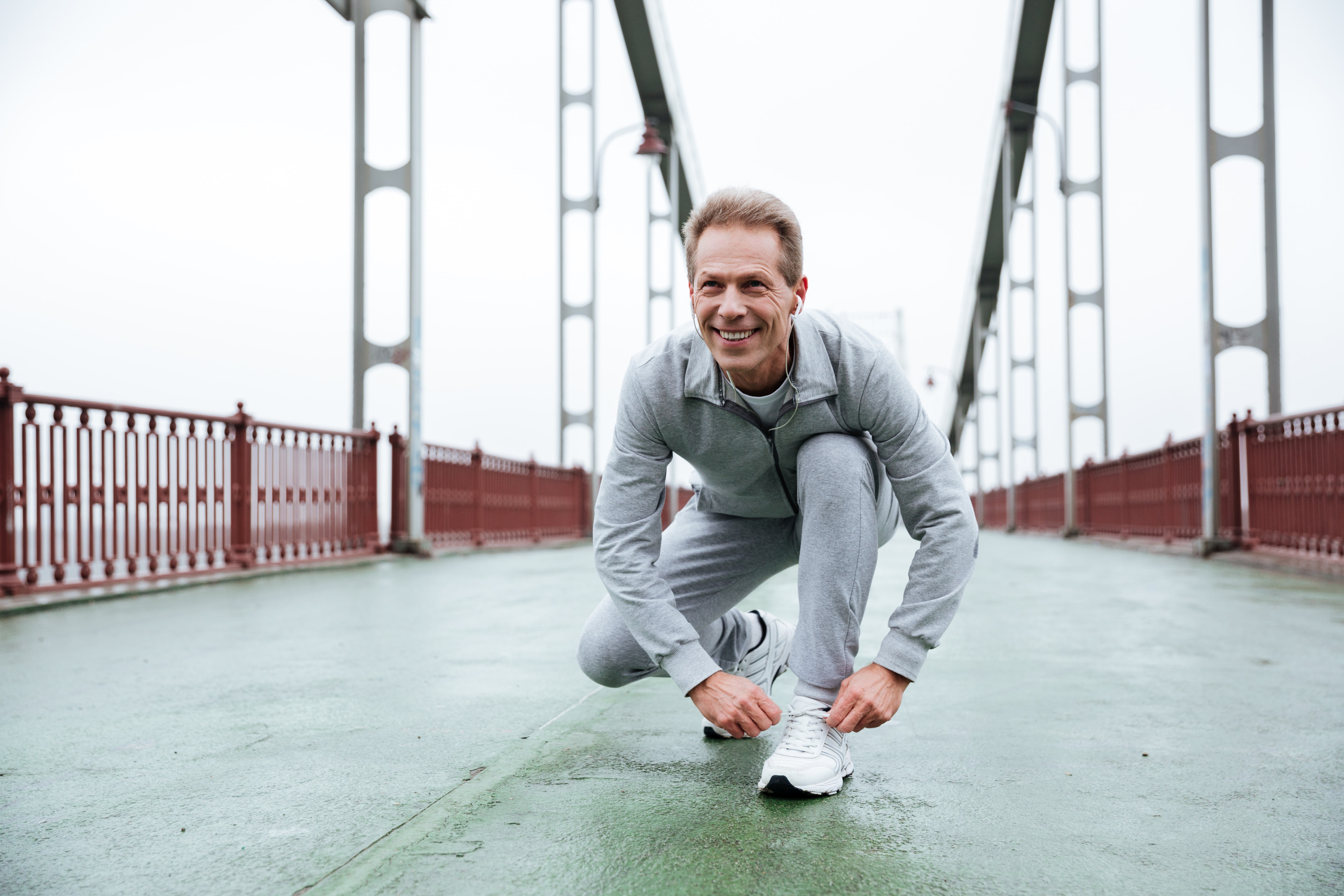 Being old at age doesn't really mean feeling old. As you reach your senior years, your stamina and strength might fall drastically, but this should not hold you down in maintaining a healthy and fit lifestyle. You should take this as a challenge that you can easily overpower. What it all takes, is the proper mix of positive attitudes and great fitness exercises.
As we grow older, we must ensure that we are fit and mobile enough as it plays an integral part in our senior health. When we reach these years, our body is expected to weaken by the time but no one wants to get old right?
For a start, you should still do your normal daily routines. While these activities may seem normal, they can already provide you with basic and mild exercises fitting for your age.
These activities may include tending to your garden, cooking, or visiting the grocery. Gardening involves a lot of bending, moving and carrying – perfect for giving you enough stretching. Cooking has lots of cooking, getting the pots and pans, and peeling and getting ingredients from the cabinet involved. Visiting the grocery for supplies also provides you with a lot of walking, and carrying.
These are only normal house routines; let us now go to the definite exercises suggested for you.
Daily walking or jogging can be more than fitting for you. This is the absolute exercise as its impact is light on the joints and these are very beneficial to your heart. Plus, you can invite family to run or jog with you during Sunday mornings – this can be the best way to keep the family close and fit at the same time.
Golfing can really get you going to the path of fitness. It is one of the best ways to walk and bend more. Flexibility is also developed in this activity as well as your arm muscle strength. Miniature golf could also be a more practical choice as it is cheaper and your grandchildren can really have fun here. Bowling would be a great idea too. With the bowling ball, carrying and throwing it at the pins can really get your muscles toned up. Plus, these activities let you have fun bonding moments with grand kids or office mates. There's a whole lot difference in being old and feeling old. Our minds are the only thing controlling us. We must always feel that we are young and our body will gradually agree.
Being at that age is not something to be ashamed of. It is something that should serve as an inspiration to others as you still stay fit after all those years of stress and work.
Also, if you live alone or disabled and need an easier way to shower, FAWSsit Portable Showers set the industry standard for ease of use. The units come completely assembled so no tools or construction are required. You can check out the models through the official website.
Christian Astrology

By William Lilly

This is a three-volume tome. The only volume I have transferred to disk at this point is the first one. I have tried to remain as faithful to the original as possible by preserving the peculiarities of spelling, punctuation, and syntax. I have also kept the page numbering exactly as I found it, which means pages end before they're filled, others remain unnumbered, and so on. If any typos of my own have crept in--and it seems inevitable that they will--let me know and I will correct them.

This document is zipped using Winzip, so you will need a zip-compatible decompression utility to access the document. You can download Winzip at www.winzip.com. It is formatted and saved in Word 97. The document can be printed, but is password protected against modification.

Christian Astrology--Volume 1--MS Word 97

Christian Astrology--Volume 2--Word 2000
The Doctrine of Horary Questions

By John Gadbury

This is a short work of about 65 pages, full of useful information for horary astrologers. Again, I've preserved the vagaries of Gadbury's spelling, and the page number of the source book (it starts on page 235).

I've embedded the astrological fonts within the document, so you should not have to download the fonts (from the link above) to read this document. You may want to, anyway, though.

The Doctrine of Horary Questions--Word 97
A Brief and Most Easy Introduction to the Astrological Judgement of the Stars
by Claudius Dariot
A 97-page treatise on horary electional astrology, 1583. Due to the size of the file (over 3 megs), and the limited space Tripod provides me, I've uploaded the file to my Horary Hour e-mail list's Files area. The book is, therefore, available only to list members. This is a free e-mail list for horary astrology students/practitioners, not an advertising scam.
A Brief and Most Easy Introduction to the Astrological Judgement of the Stars--Word 2000.
Anima Astrologiae; Or, A Guide for Astrologers.
by Guido Bonatus
The aphorisms of Bonatus, with annotations by William Lilly and Henry Coley.
Anima Astrologiae--Word 2000
A Plea for Charity
I plan to put up as many books as possible. This takes a great deal of time, and I get no remuneration for it. If you enjoy the free services I offer at this site, please consider making a donation to one of the following organizations. They support causes I feel strongly about.
The National Rifle Association. You know them, and love them!
Greenpeace. You know them, and love them, too!
Gun Owners of America--Another gun owners' rights lobbying organization, less well-known than the NRA, and less compromising.
ZPG--Zero Population Growth.
Karen Beasely Sea Turtle Rehabilitation Center. The name says it all. This is a small, family operation, so money you give probably will go primarily to the animal, not administrative costs.
American Tortoise Rescue. Again, just what the name says, located in Malibu, CA.